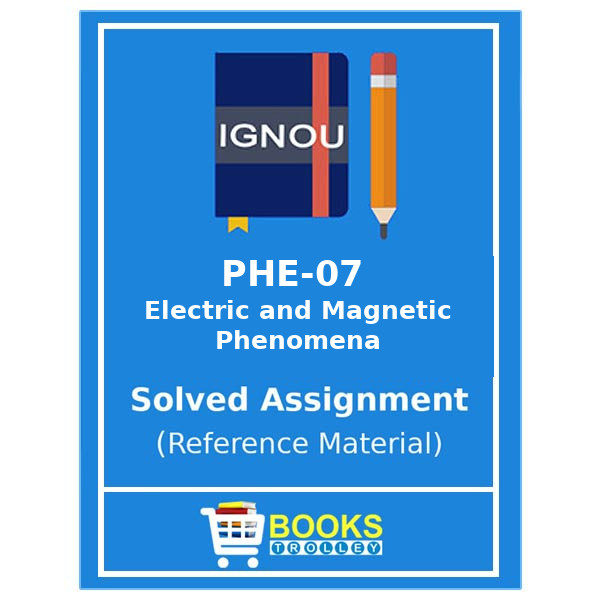 IGNOU PHE 7 Solved Assignment 2018
| | | |
| --- | --- | --- |
| Title  | : | PHE-07: Electric and Magnetic Phenomena (Solved Assignment) |
| Programme | : | Bachelor of Science (B.Sc.) Physics |
| Session | : | 2018 |
| Medium | : | English |
₹100.00
Description
IGNOU PHE 7 Solved Assignment 2018: Electric and Magnetic Phenomena
The students of Indira Gandhi National Open University may require IGNOU PHE 7 solved assignment as reference material to prepare their Tutor Marked Assignment (TMA) of Ignou B.Sc. Physics course.This reference IGNOU BSC assignment for PHE-07: Electric and Magnetic Phenomena course will help students in completing their task.
This assignment is valid for July 2017 and January 2018 session. The last date of submission of PHE 7 assignment is March 31, 2018 for July 2017 Session and September 30, 2018 for January 2018 Session.
IGNOU PHE-07 assignment is valid for students who are pursuing B.Sc. from IGNOU. It comes under the category of IGNOU BDP solved assignments.
Note: These assignments are just for reference.Students should write the Tutor Marked Assignments in their own words and also in their own handwriting.